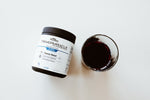 A rhythmic shaking movement in one or more body parts is called a tremor. It is a common condition in Parkinson's disease. Muscle contractions are the reason behind these shaking movements. Body parts affected by tremors include legs, hands, arms, trunk, vocal cords, and head. Tremors can be constant or may come and go. It can be due to unknown reasons or caused by other diseases. 
There are many ways to manage or suppress tremors. Lifestyle changes, surgical procedures, pharmacotherapies, and medical devices are common approaches used for tremor suppression. 
Other than these approaches, Tremor Miracle is the latest addition to suppress or manage essential tremors. 
Tremor Miracle 
Tremor Miracle is a potent all-natural product that improves neurotransmission efficiency and circulation in the human body, resulting in less shaking and tremors in Essential Tremor (ET) patients.
It is easy to take a supplement; you have to mix it in some water, stir and enjoy the flavored drink. It is an effective and valuable product that reduces shaking and causes tremor suppression. 
The primary objective of Tremor Miracle is to cause vasodilation, and it also improves blood circulation for better neuro-transmission. In certain cases, observable effects are seen within a few days. However, most Tremor Miracle customers noticed a significant tremor suppression during or before the initial 60-day use of the supplement.
Tremor Miracle successfully addresses the start or aggravation of tremors with the advancing age. The active components were created to promote the circulatory system's health and prevent age-related degeneration. However, it would help if you kept in mind that Tremor Miracle is not a cure and might not be suitable for you. On the other hand, Tremor Miracle has shown a significant tremor suppression of essential tremor patients.
Composition of Tremor Miracle
The purpose of Tremor Miracle is to support neurotransmission and Tremor suppression. It is composed of high-quality natural ingredients that help in tremor suppression. The following are the ingredients of Tremor Miracle.
Arginine
L-Citrulline
Vitamin C
Vitamin B6
Vitamin D
Vitamin K 
CoQ10
D-Ribose 
Vinitrox
Calcium Silicate
Xylitol
Malic acid
Tartaric acid
Erythritol
Sativa extract
Pomegranate Juice powder
Red wine extract 
TremorStopTM
AstraGinTM
Benefits of Tremor Miracle 
Exceptional Results
Tremor Miracle produces exceptional results for many tremor patients and helps reduce tremors of different body parts and chronic trembling, uncontrollable spasms, and shaky voice. However, some people may not respond to this supplement. 
Long-term Tremor Relief
Tremor Miracle may improve blood circulation in the body, providing patients with essential tremors with long-term comfort and a visible decrease in shaking and tremors. 
Easy to use 
All the ingredients of Tremor Miracle are natural. For ease of administration, it comes in powder form that can effectively be absorbed in the body. You can easily prepare it by adding some powder to a glass of water and enjoy the great taste. 
Warnings of Tremor Miracle
Before taking the Tremor Miracle supplement, talk to your doctor. Do not take more than the prescribed amount. This supplement is not for individuals who have multiple health problems, have a pregnancy, or breastfeed. Individuals under the age of 18 are not permitted to use it. Store it in a dry and cool place.  If the safety seal is broken or missing, do not use it.
References
https://www.amazon.com/Real-Science-Nutrition-Tremor-Miracle/dp/B07LGCGXMB/ref=mp_s_a_1_1_sspa?crid=2I2Z8588WO6TM&dchild=1&keywords=tremor+miracle&qid=1631650474&sprefix=tremor+mi&sr=8-1-spons&psc=1&smid=A30ZXXKK0DI8II&spLa=ZW5jcnlwdGVkUXVhbGlmaWVyPUExWDcxUEQ3TkI0U0E4JmVuY3J5cHRlZElkPUEwNDkwOTQ4QU5BRFc2RzJOMjJWJmVuY3J5cHRlZEFkSWQ9QTAzODU4MjEyQ1hXTlY4TDFKVVYwJndpZGdldE5hbWU9c3BfcGhvbmVfc2VhcmNoX2F0ZiZhY3Rpb249Y2xpY2tSZWRpcmVjdCZkb05vdExvZ0NsaWNrPXRydWU